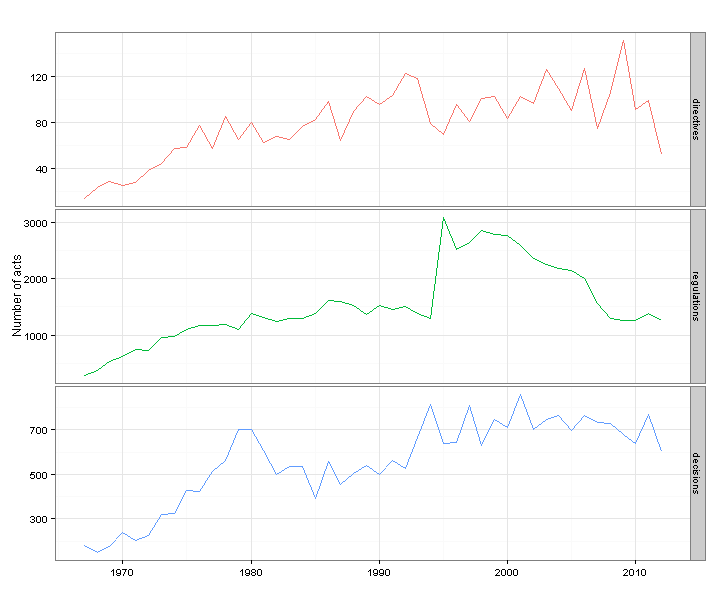 Figure 1
shows the number of directives, regulations and decisions adopted by the EU from 1967 till 2012.
1. EU legislation comes in three main forms: directives, regulations, and decisions. Directives are the most important and most general of the three. There are many important regulations as well, but usually regulations have a more narrow focus and limited application time. Decisions are the least general of the three. Directives are like real laws, and regulations and decisions are like government decrees.

We see that the annual number of legislative acts adopted by the EU has been steadily growing till the mid-1990s, but afterwards the growth has slowed down, and for regulations has been reversed. Nowadays, the EU approves on average 80 directives, 1200 regulations and 700 decisions per year. Still quite a lot! And look at the wild yearly variation in the number of directives adopted after 2000!